Vaultek RS Series Safes
Save
14%
&nbsp

$199.01

USD
RS200i
Exterior: 50″ X 14″ X 7.5″
Interior: 48″ X 13.75″ X 5.125″
Included Accessories
Backup Keys
Rechargeable Lithium-ion Battery
Charging Kit
Mounting Hardware
Twin Pistol Rack / AR Magazine Rack B
(2) Barrel Mounts with Extensions
Base Plate
Smart Key Nano
RS500i
Exterior: 14" L X 11.7" W x 54" H
Interior: 13.75" L X 9.75" W x 53.25" H
Included Accessories
Backup Keys
Rechargeable Lithium-ion Battery
Charging Kit
Mounting Hardware
Twin Pistol Rack / AR Magazine Rack A
(3) Barrel Mounts with Extensions
Smart Key Nano
RS800i
Exterior: 14" Wide X 16" Deep x 54" Tall
Interior: 13.75" Wide X 12.6" Deep x 53.25" Tall
Included Accessories
Backup Keys
Rechargeable Lithium-ion Battery
Charging Kit
Mounting Hardware
Front Door Mount
2/3 Width Shelf
(4) Barrel Mounts + Adapters
Single Pistol / AR Mag Holder
(1) Velcro Barrel Mount + Adapter
Twin Pistol Rack
Smart Key Nano
The RS800i incorporates highly  interactive technology  with  biometric access  and a rugged tough safe. The LCD screen provides quick visual feedback for all safe activity.
With the all new Wi-Fi app you can view live safe data and even receive  smart alerts  for critical safe activity. You also have an online  web dashboard  providing a second vantage point to manage your safe and monitor live safe data.
Actively monitor and be notified if the safe is opened or locked, if there is fingerprint or keypad tampering, if the safe is bumped and if the internal temperature, humidity or power level become an issue.
The RS800i features a  modular interior  with pull out, height adjustable shelf and includes 1 non-absorbent foam twin pistol rack. Customize your space and order additional accessories to store more handguns and magazines.
Responsive  LED lighting  in the RS800i provides full view of your safe contents with adjustable brightness interior LED lights.
The RS800i is powered by a rechargeable lithium-ion battery the provides up to 4 months of juice and charges in 3-1/2 hours. No need to mess with environmentally unfriendly disposable batteries, just plug in with the included micro-USB charging kit and you are ready to go in a flash.
Want more info before ordering? Call to speak to one of our Safe Specialists at: 512-989-3744 Austin, TX or 210-404-1365 San Antonio, TX
Features
---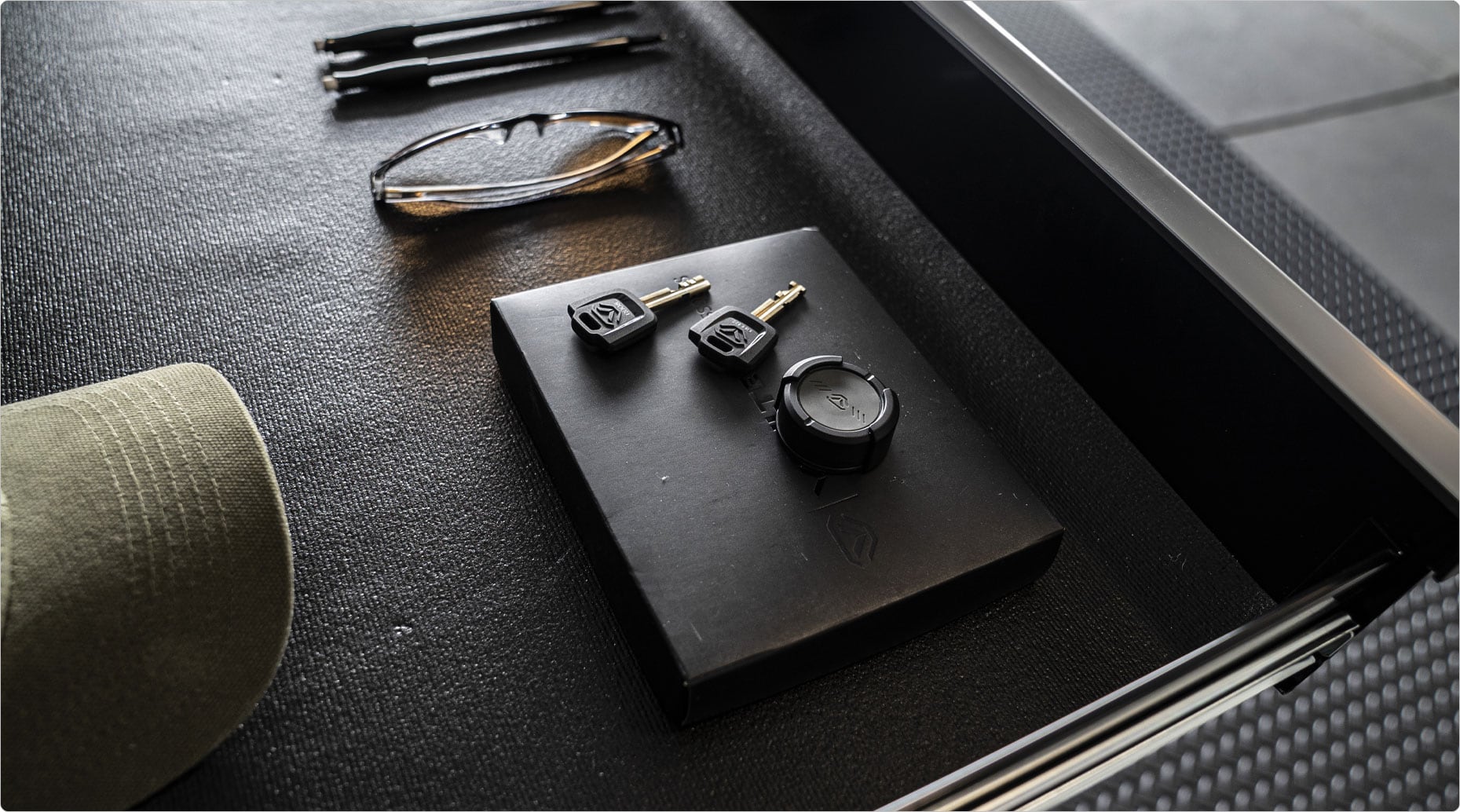 Premium Entry Methods: Biometric Scanner, Numeric Keypad, Backup Keys, + our signature Vaultek Smart Key Nano.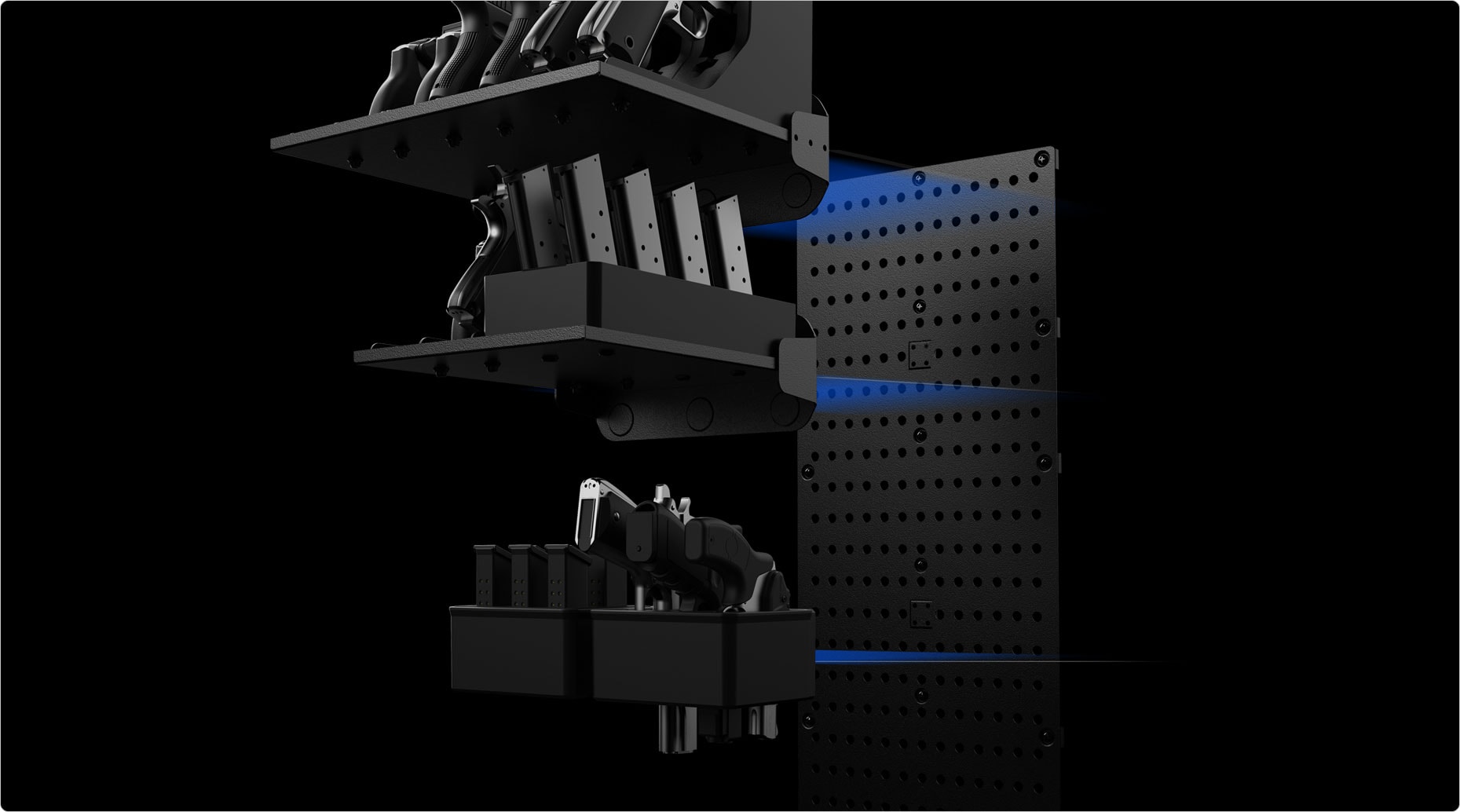 Custom build with total freedom.
Make it yours with RS accessories designed specifically for your RS800i.
Central control panel houses an LCD screen relaying critical safe information, biometric scanner, and LED numeric keypad.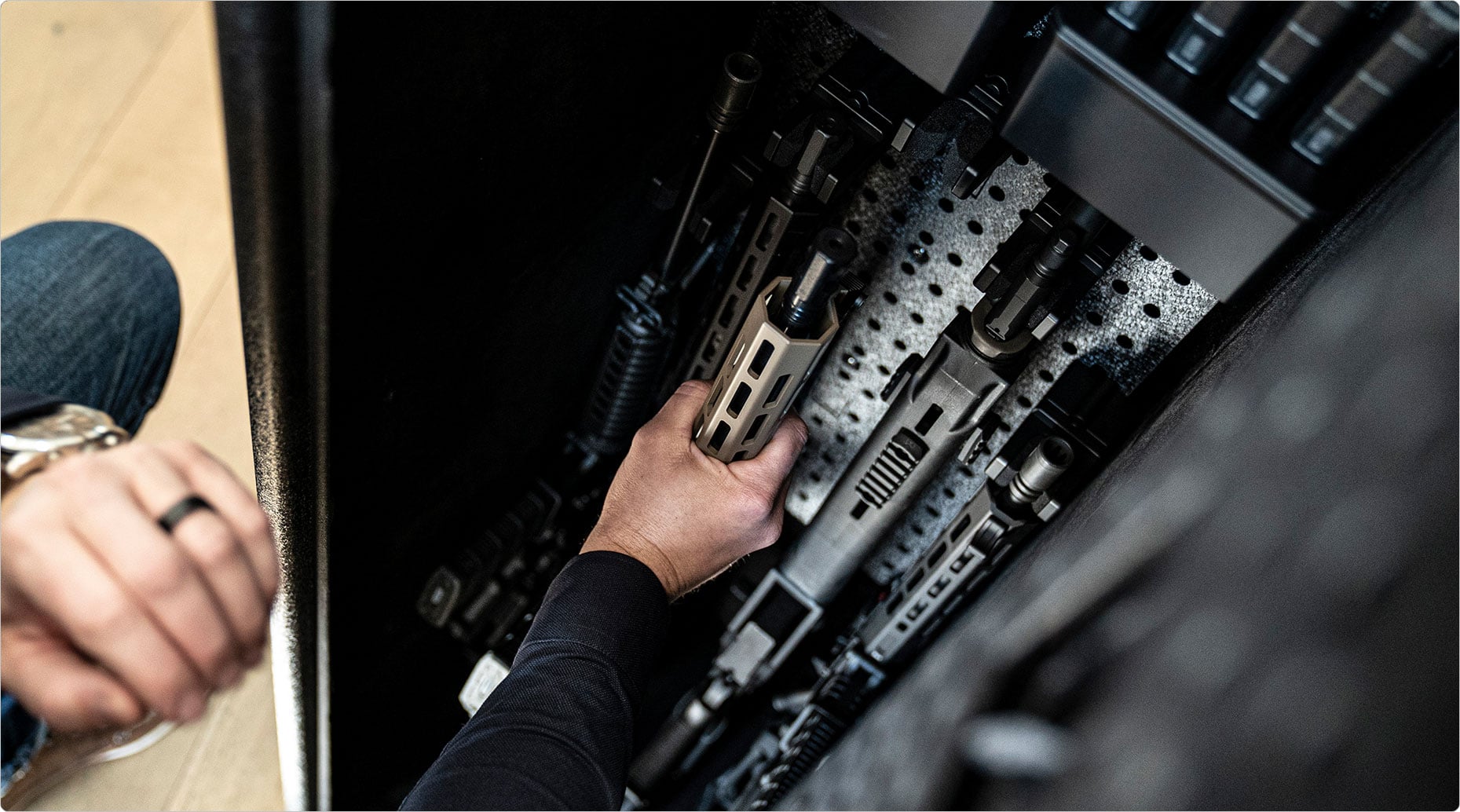 The added depth of the RS800i allows for you to fully equip your unit with up to 8 long guns and multiple pistols + Magazines.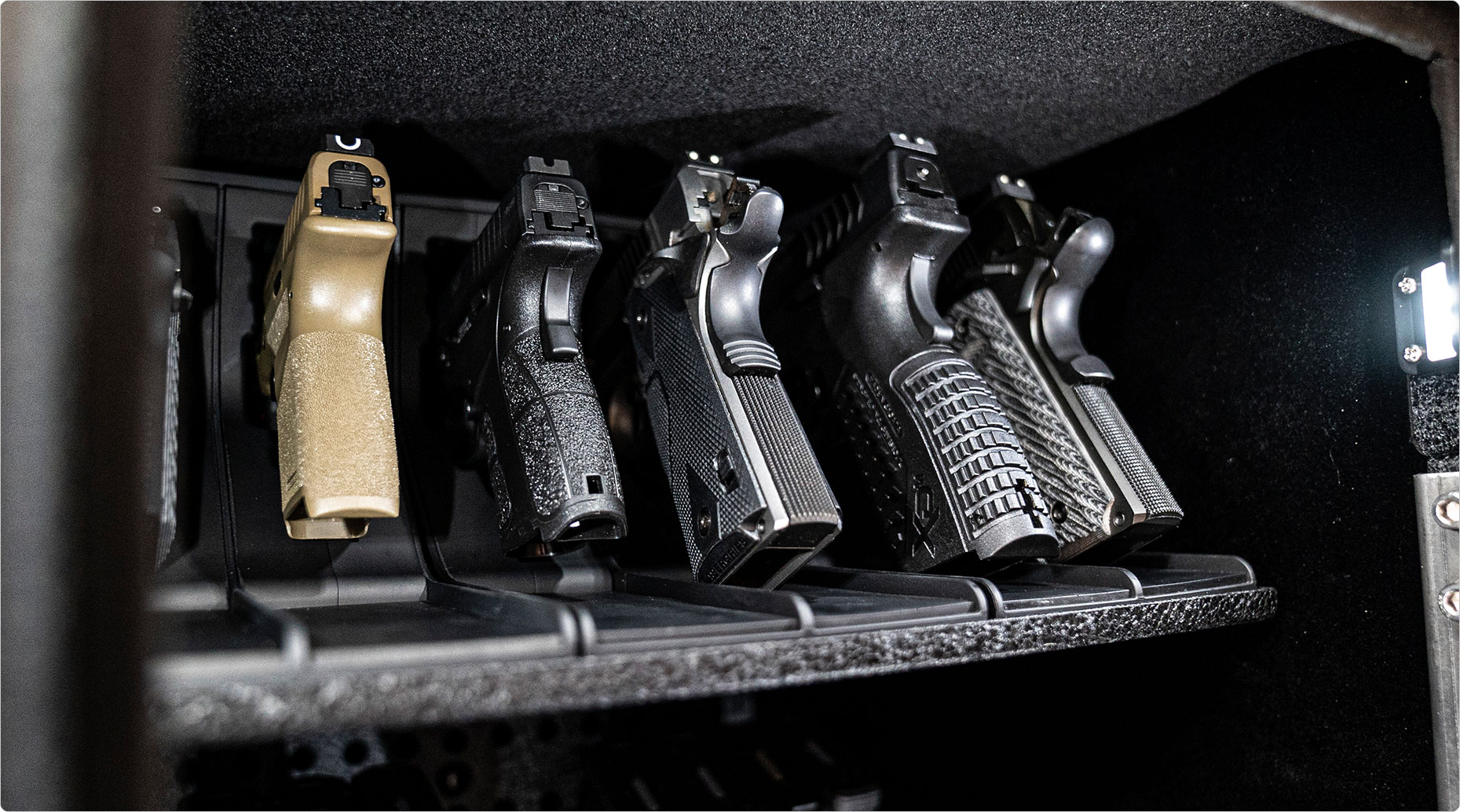 You can now store your AR with magazines fully attached, even on the included door peg board. For convenient access pistols can store straight in.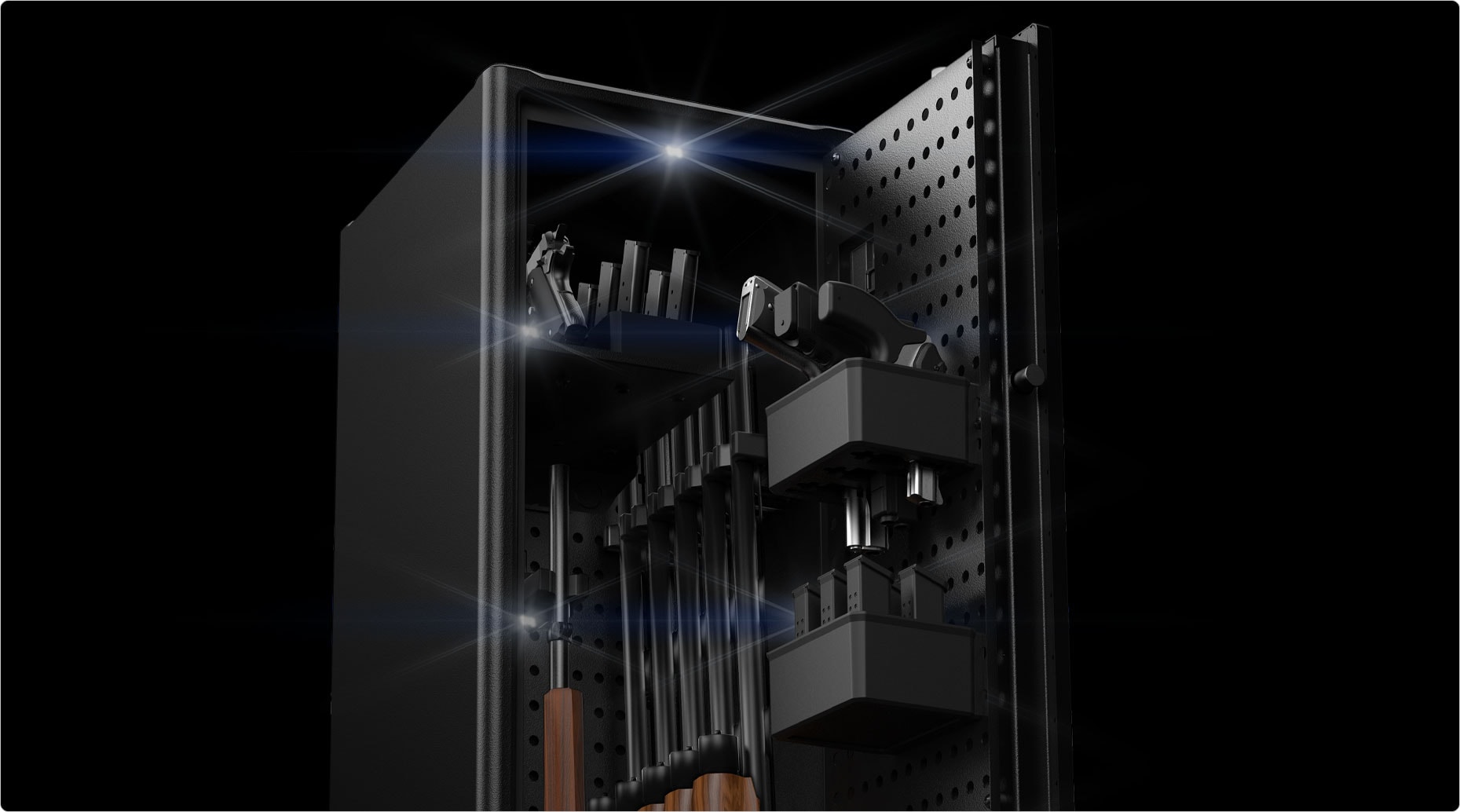 Easily view the contents of your safe with an enhanced LED lighting system, crafted for full illumination.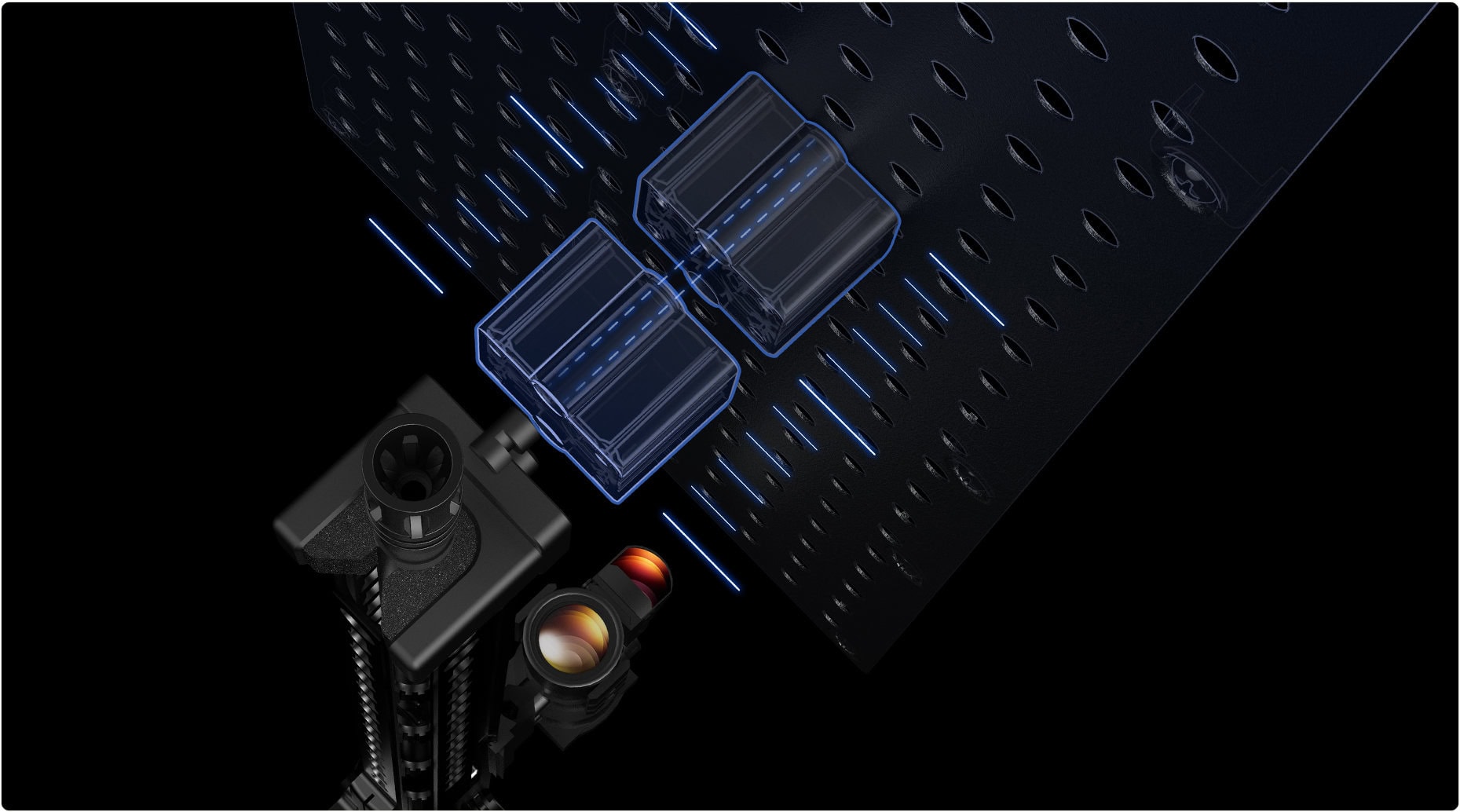 Clearance for Sights + Optics

Barrel Mount Extensions allow for storing rifles with sights or optics, just stack together to create clearance as needed.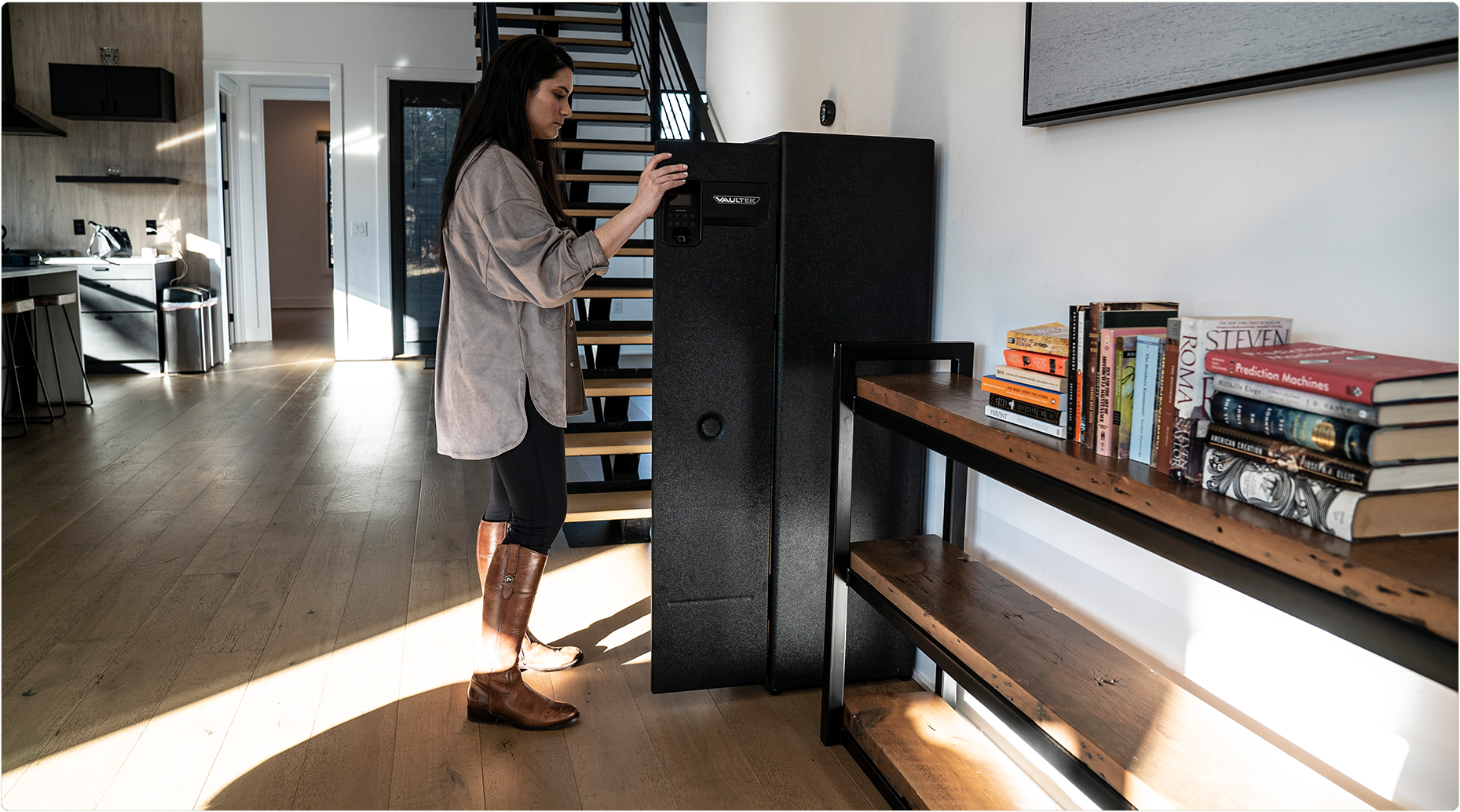 When access is granted the tuned spring door automatically opens.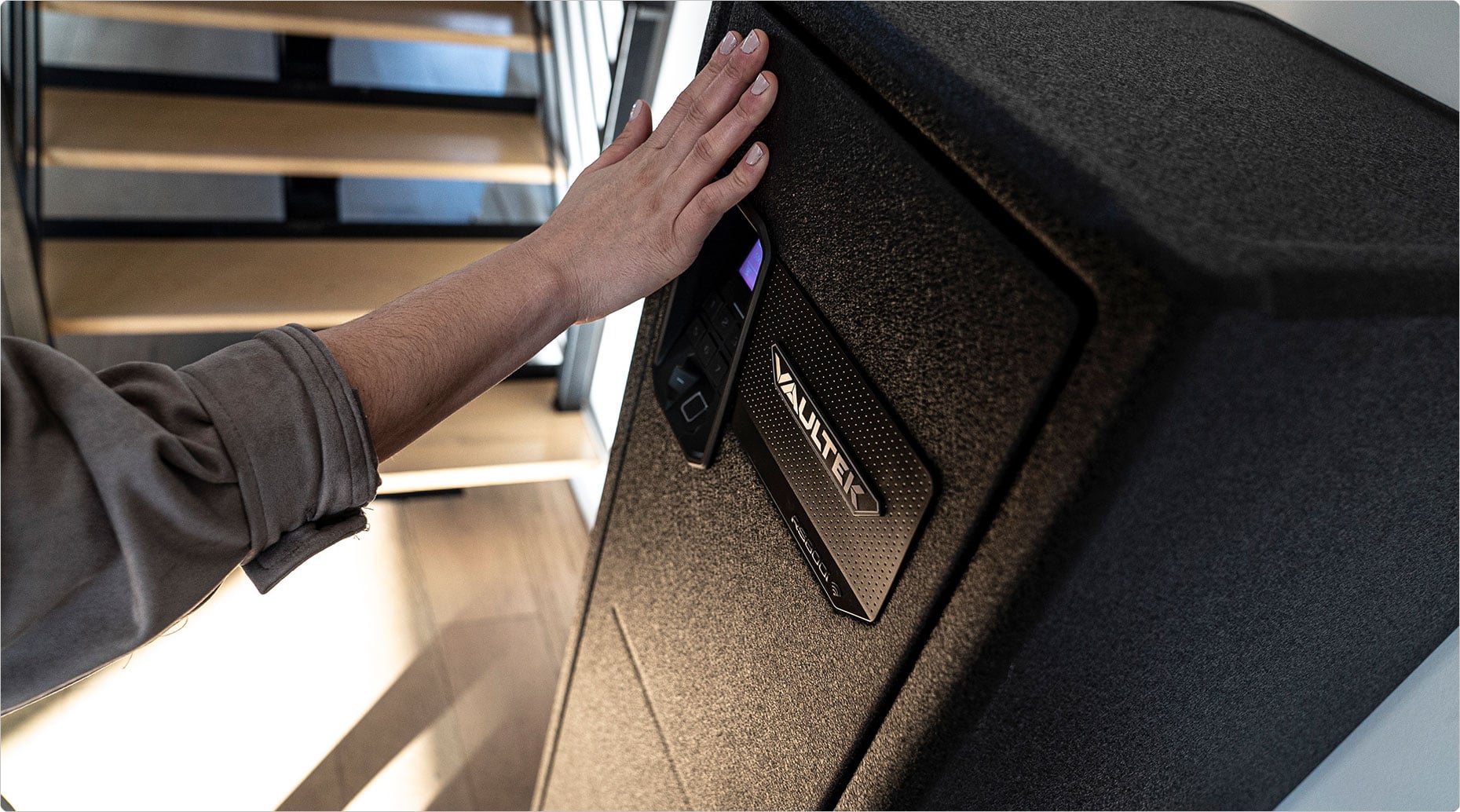 Rugged Steel Construction

Formed steel body uses Vaultek's signature metal forming techniques with anti-pry design features.
Receive Instant Alerts for Safe Activity, Tamper Detection, Humidity Detection, Power Levels, + More.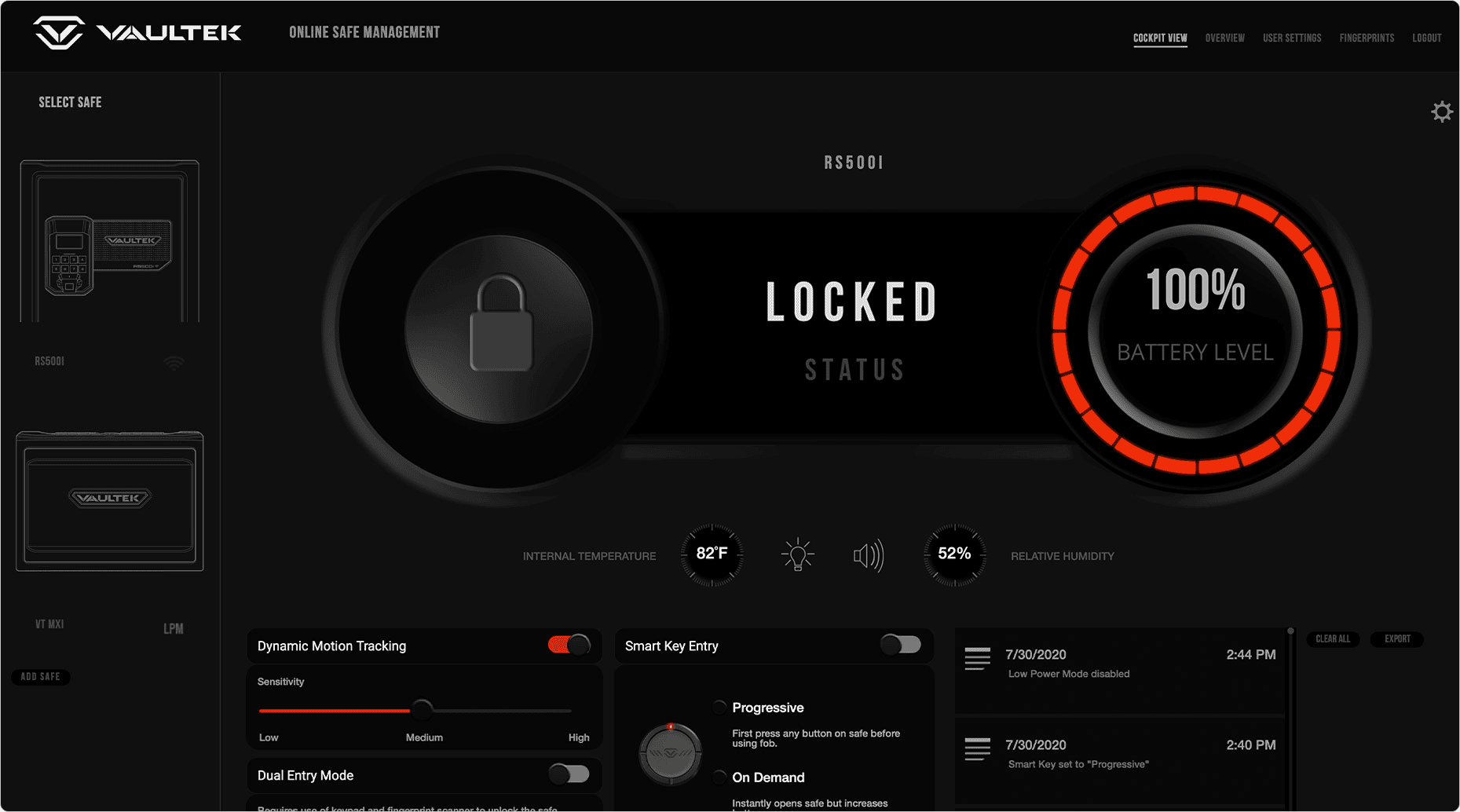 The online web dashboard provides a second vantage point to manage your safe and monitor live safe data.
Welcome to the new frontier.
World class security + high end technology and performance.